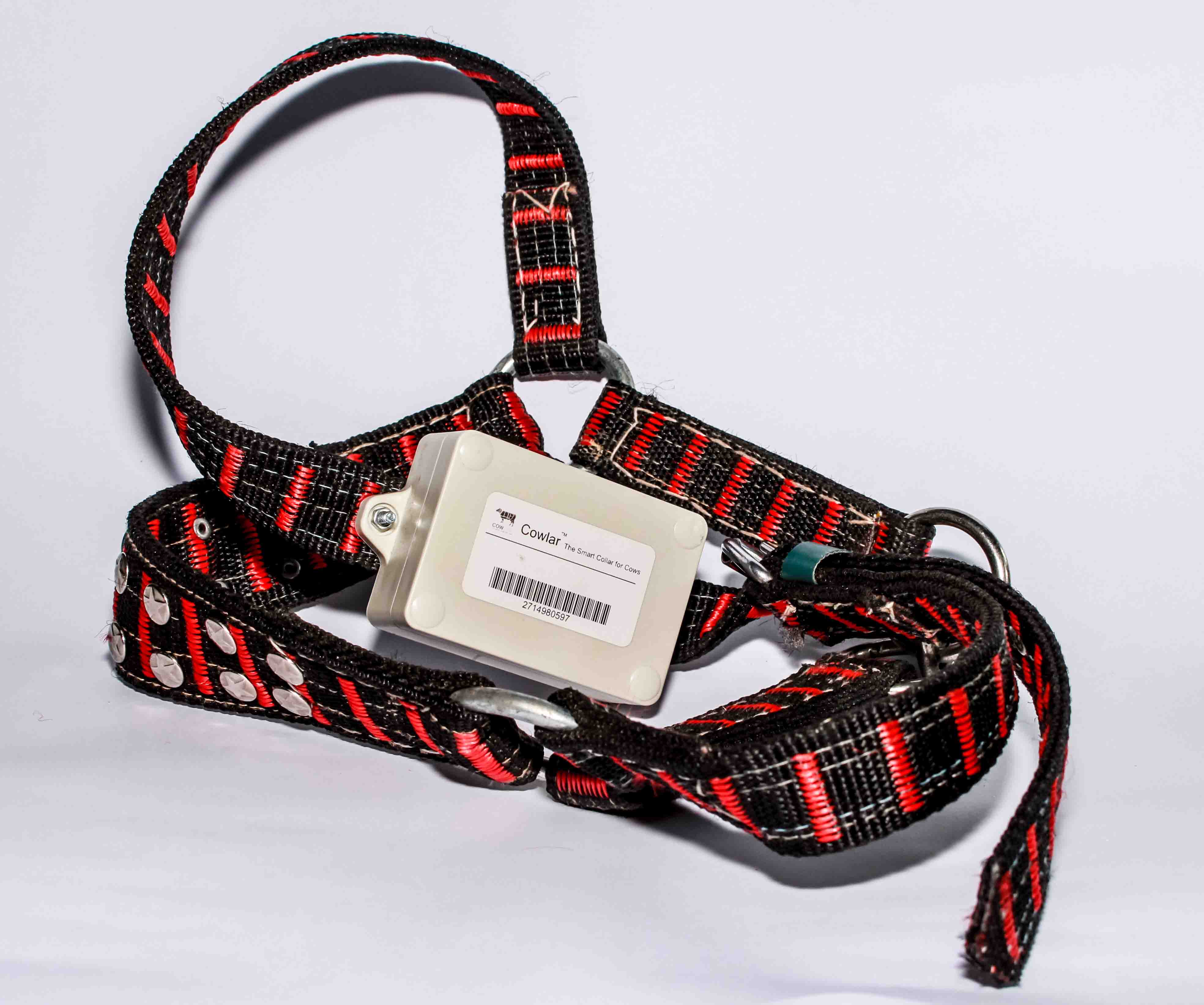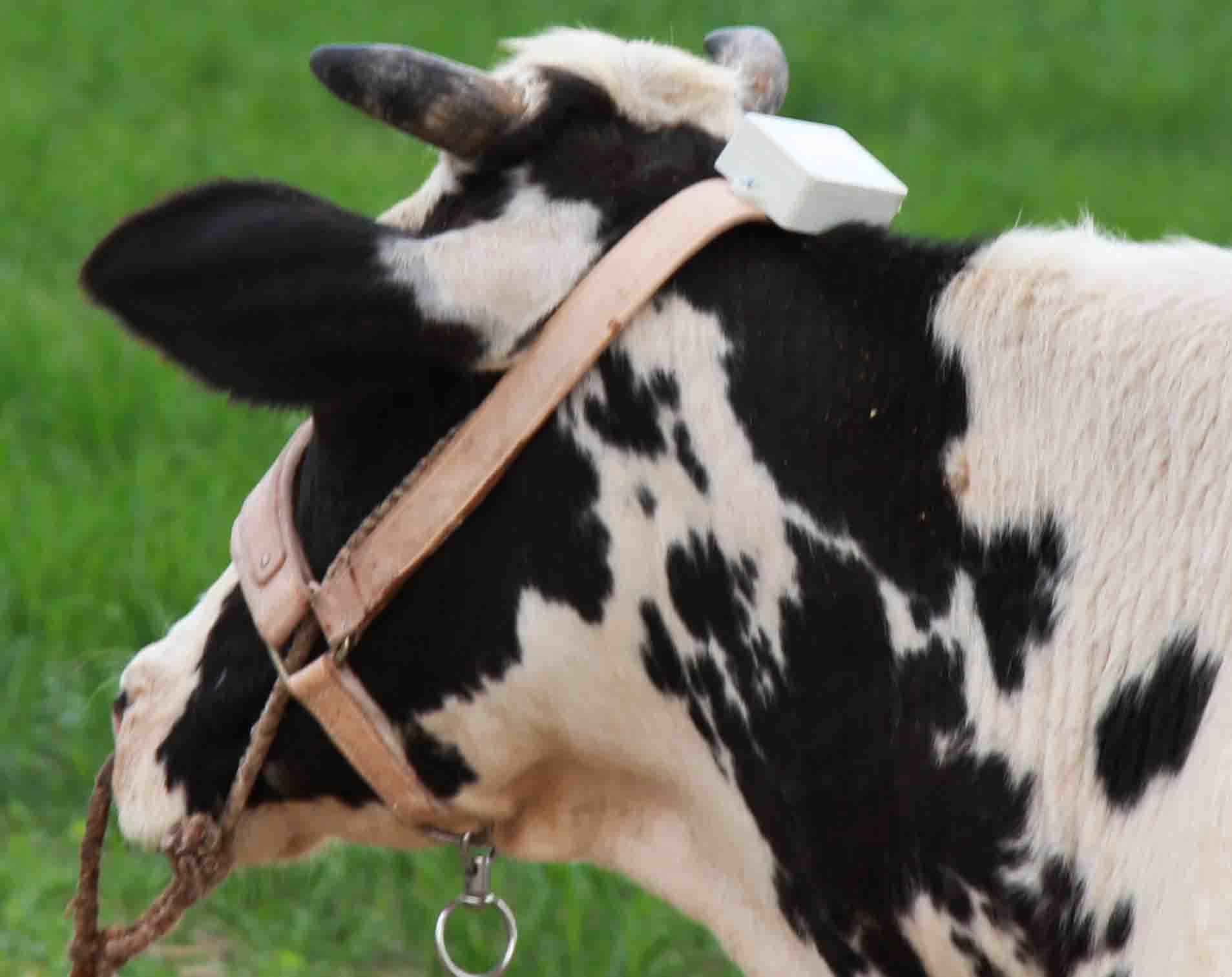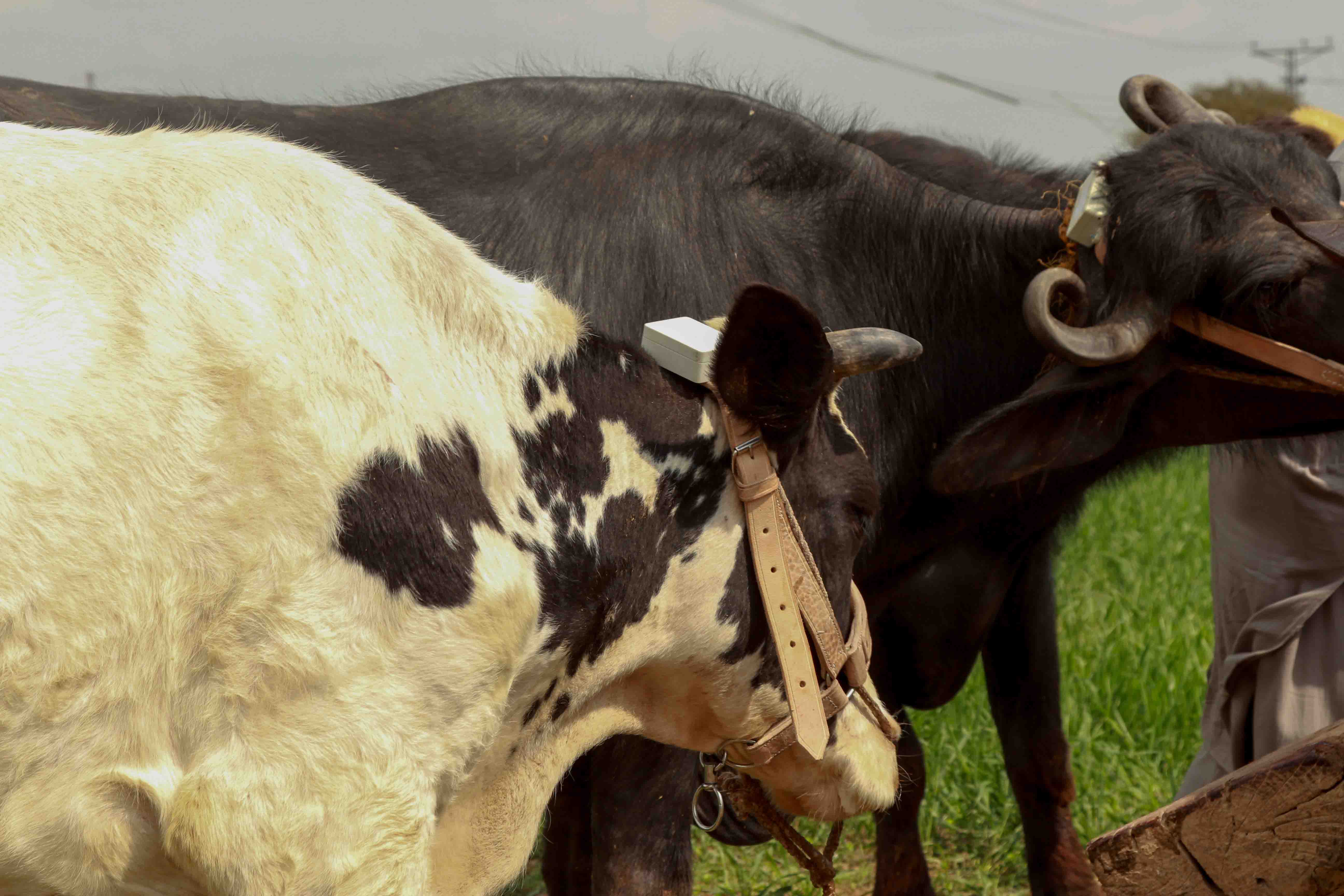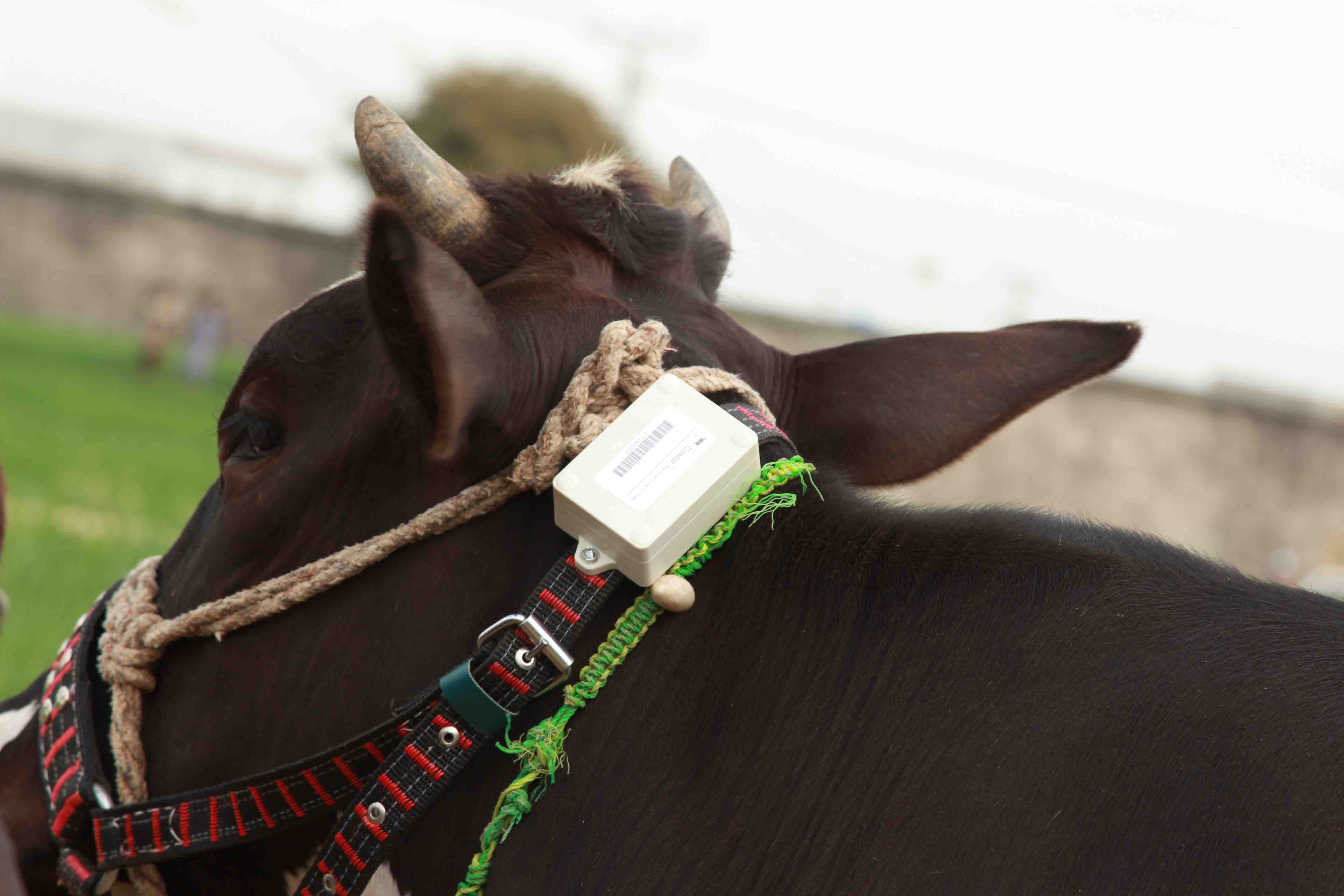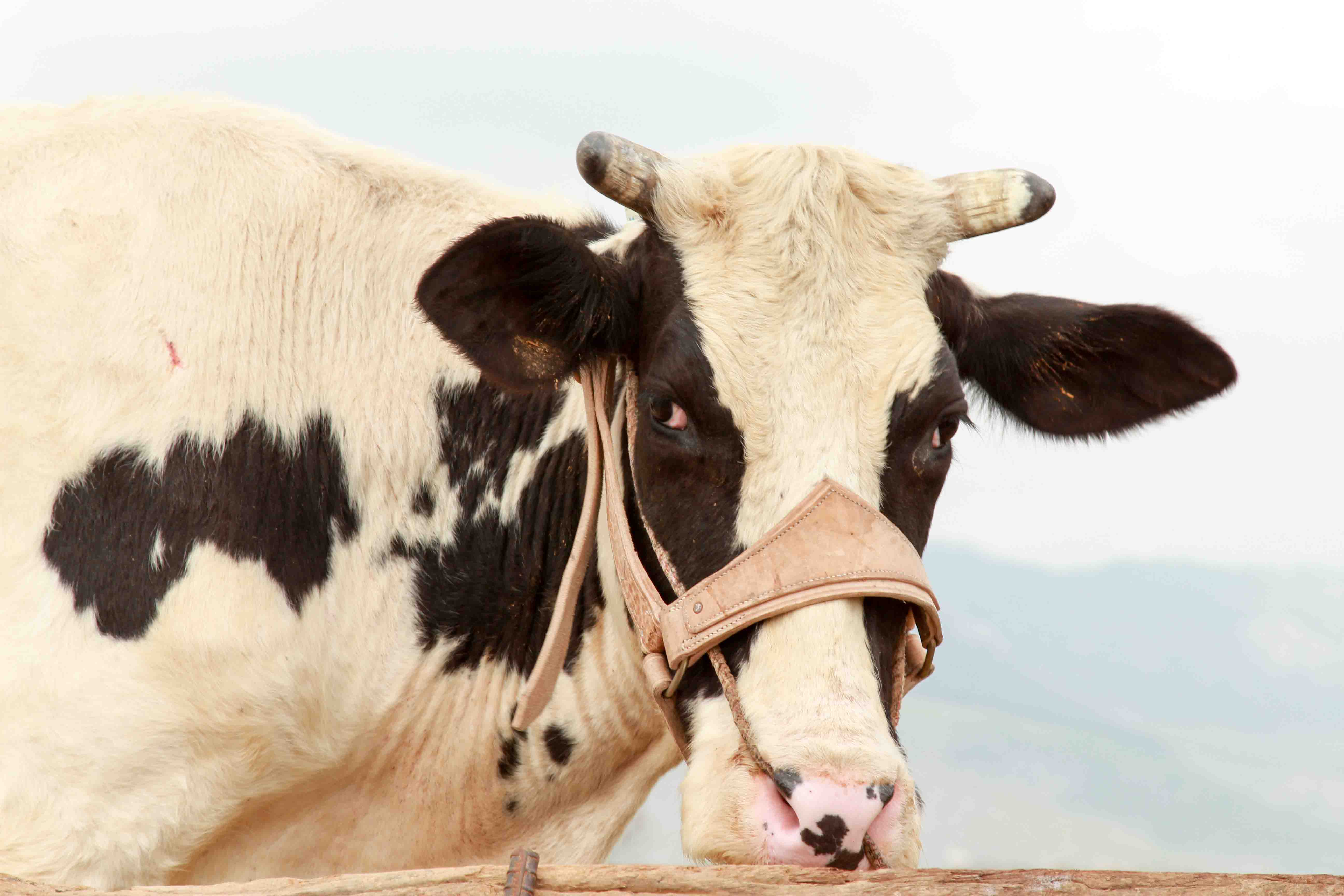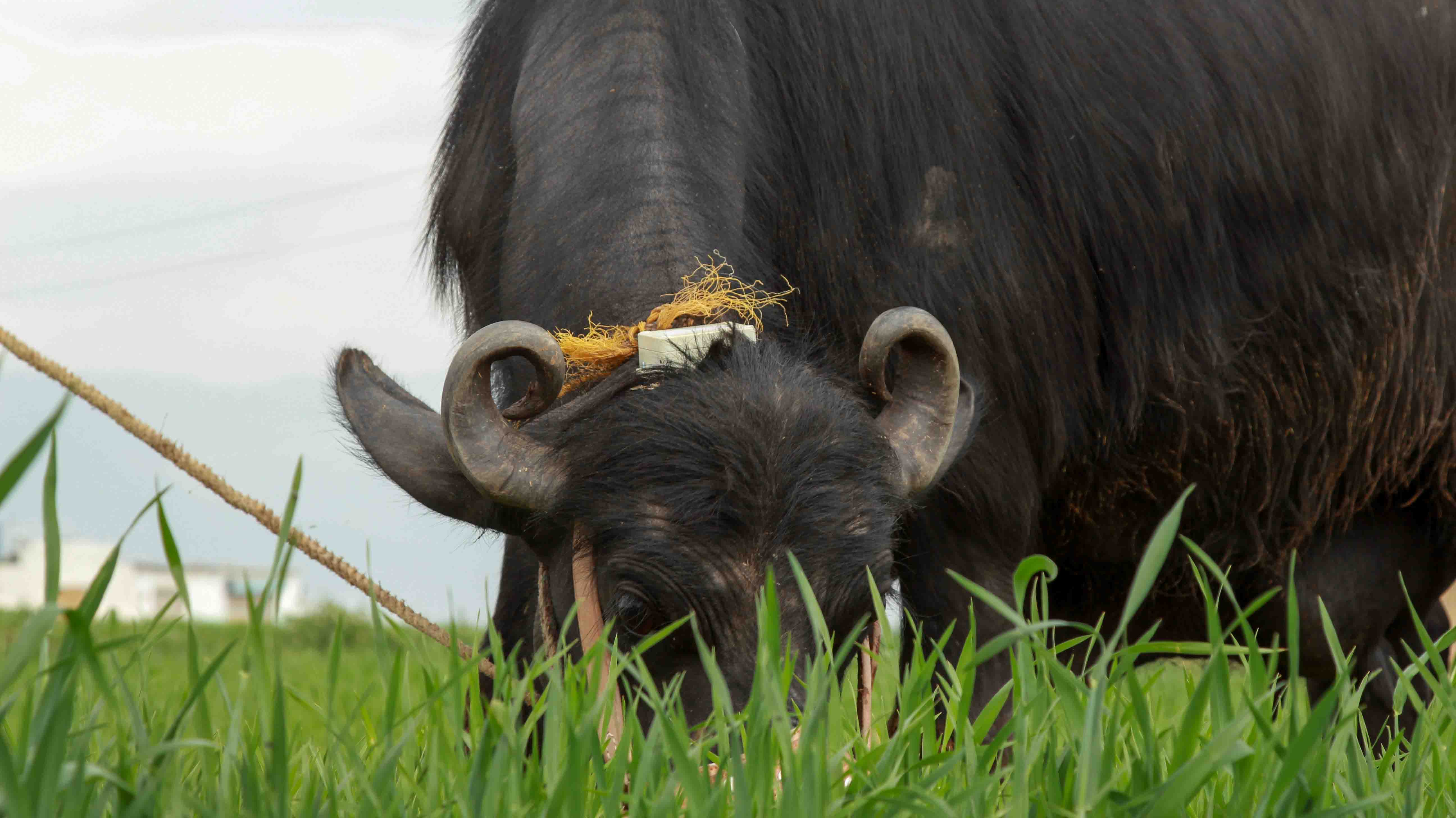 Cowlar
Our smart neck collars monitor dairy cows 24 hours a day, 365 days a year. Installation is seamless and only takes a minute. Designed with care to ensure no disruption any farm operations, our rugged, waterproof & non-invasive monitoring system is comfortable for the cow to wear & requires little to no maintenance.

Simply strap it to your cow's neck and get actionable recommendations on how to increase milk yield, improve reproduction rates & detect ilness early. All Cowlars communicate wirelessly with a solar powered base unit that has a 2 mile range. The base unit is sold seperately. It costs $99.
For a limited time period, we're offering introductory pricing. You can join the wait list and book (for just $5) your cowlar today. Book today and take advantage of this $69 price !
$99 $69 Book now for just $5
* Early bird pricing ends 31st June, 2018
Cowlar is easy to install, easy to use & easy to maintain.
Overview
Engineered to meet the demands of operating in tough environment, designed with feedback from dairy experts & customers, our cow collars are an attempt to bring dairy science & machine learning advances to your doorstep. We care about our customers, that is why we made cowlar on the World's most efficient wireless sensor network ensuring zero coverage blackout and long battery times per recharge. All cowlars run advanced proprietary algorithms combining dairy science, expert knowledge and machine learning. We monitor all the data in make sure your cows stay healthy, happy & provide the optimal milk yield.
Our technology is simple & easy to use. You simply install solar powered base unit on your farm and strap the Cowlar to your cows. The Cowlars measure the temperature, activity & behaviour of your cows and send that data via the base station to our servers which process the data based on our complex algorithms generated from vast expert knowledge to provide you with the best actionable recommendations.
Stay connected to your farm(s) via our online interactive dashboard which gives you an overview of all your dairy animals and farm practices. Get notified of health & estrus alerts along with other actionable recommendations to take care of your cows, via our customizable text messages & robotic calls.
Cowlar is simply here to help you make the most of your dairy farm by reducing your farm management efforts, overhead costs & operational headaches. Let's revolutionize this dairy business, together!
Features
Turns on automatically when strapped to your cow
Seamless wireless communication with our solar powered Hub (range is 2+ miles)
Made to last (robust design can withstand impact from large animals)
Requires little Maintenance (battery lasts six months)
Waterproof (IP68 rated, testing for 2m below water for 90 min)
Get recommendations on text, phone, email or via our dashboard
Specs
| | |
| --- | --- |
| Dimensions | 110 (L) x 62 (W) x 33 (H) mm |
| Material | Sensor - hard bio-plastic |
| Strap | Synthetic Nylon (colors: Red, Blue or Black) or Leather |
| Weight | 242 grams |
| Battery | Single recharge lasts upto 6 months |
| Charging | USB charger (provided separately) |
| Sensors | Infrared temperature and 6 axis Motion detection |
| Waterproof | Yes (IP68 rated) |
| Communication | Wireless (range upto 2 miles from base unit) |
| Install Time | Less than 60 seconds |
| Farm size | 5 to 5,000 cow farms |
| Installation | No technical expertise required. Just follow the instructions. |
| What we measure | Ambient + Core body temperature, Activity, Rumination, Body movement pattern, Step count, Gait, Posture, Eating behavior, Comfort & Lameness. |
| Output | We send actionable recommendations via phone, text, email or via online dashboard based on your preferences |